How car sharing works?
Your car sharing experience can be enjoyed individually (DriveNow, Zipcar, Car2Go) or with a group of people going to the same destination (Blablacars, Carpooling). If you decide to share a ride with others you can avoid registration fee!
No fixed contracts, no monthly payments, pay as you go!
As simple as that 🙂
CARSHARINGis an exciting modern initiative that connects drivers and passengers. It is an unforgettable experience that gets you to your destination. You can experience:
the cheapest
the most environmentally friendly
the most convenient
way of travelling in and out of Vienna
If you are nervous about carsharing, why not check out some great advice here?
Car sharing in Vienna
Below we have listed several sites to enhance your carsharing experience in Vienna:
Register for your Car2Go membership card (by post or at the Car2Go shop) 
Find available car on your mobile app or use one on the spot if you find it
Unlock the car using membership card, the keys can be found inside the car
Fuel is provided, parking free within Car2go district
Park the car anywhere within Car2Go District available for a new user (places do not need to be identical)
Whenever you wish to finish your journey with Car2Go remember to flash your membership card in front of the reader, the same way as at the beginning
Register at the Drive Now  Station or on the website with your drivers license for 29EUR electronic sticker will be attached to your license and will serve as a key
Repeat steps of Car2Go above
Remember to flash your membership card in front of the reader, the same way as at the beginning
ZIP CAR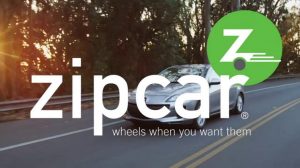 Register for ZipCar membership card online or in the Office
Repeat steps of DriveNow
Remember to flash your membership card in front of the reader, the same way as at the beginning
Car sharing in Europe
Register for free on the Blablacar
Select national or international destination
Pick available driver
Meet at a place and time agreed with the car owner
Enjoy the car sharing experience in Europe
Register on Carpooling website
Repeat steps from Blablacar