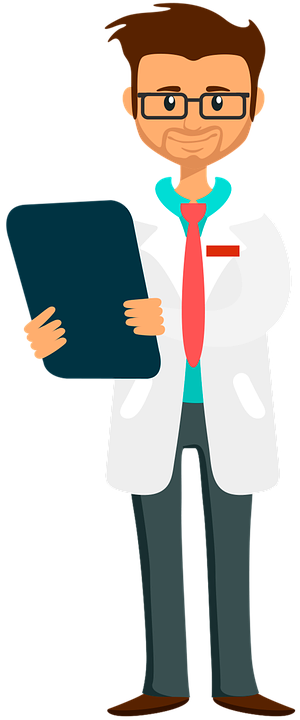 If you're encountering medical problems, you want to make sure that you're going to a qualified doctor. Preferably, this doctor also lives nearby, is friendly and speaks a language that both of you actually understand. Oh, and he/she should be accepted by your health insurance. Because finding a doctor is not always easy, we provide you with two very useful links.
Although this site is in German, everything will be pretty clear. In the box with the symbol of the magnifying glass, you should state which type of doctor you're searching for, for example Zahnarzt when you're looking for a dentist. Right next to it, you fill out the preferred location. Below there are three boxes for a more advanced search: you can select your insurance provider under Krankenkasse, search for specific opening hours in the middle box, or choose the gender of your doctor in the box on the right. Then you only have to press "Finden" to get a list of doctors that match your criteria. Be aware that other people have rated these doctors by giving them stars, so pay attention to their evaluations.
This website offers a service similar to Docfinder. A big advantage, however, is that you can search in English or you can click any of the other flags on the upper right to search in that respective language. You can filter on specialty, health insurance, address, gender, and opening hours, just like at docfinder. But they also offer some extra filters like wheelchair accessibility and sign language, in addition to the possibility to search for any foreign languages the doctor speaks – the main advantage of this website.  Unfortunately, they do not include reviews of the doctors.