Living costs in Vienna
On this page we got the most important information about costs that you need living here: rent, transport, going out, shopping, etc. Don't forget!! How much you spend in total depends on you and your lifestyle. We are sure that with this guide you will be able to calculate your average monthly budget. 
Rent
Here you have several options; student dormitories, apartment rental or renting a room and sharing an apartment with others. 
Remember that price always depends on district and size of apartment/room (starting from €400 for 1 room apartment and ending with €1100 for a 3 room apartment).
You also can choose between private and public student dormitories. Here prices are very different. You can pay between €350-710 depending on your choice. Living in a student hostel means that you will have everything you may need, you won't have to buy furniture or fix stuff if it breaks.
Household expenses
If you want to rent an apartment, there are some extra household expenses that you need to consider. It all depends on the landlord/apartment/house that you choose. 
Often, you will need to pay for the services, mainly electricity (around €40). Payment for the internet and TV often goes together and is approximately €35-40. Heating costs of course will depend on the weather and size of the apartment. However, you can calculate it at an average price of €30-50. You also may be asked to buy household insurance, which is approximately €10 per month.
There are some additional costs that are rather rare but still exist. For example, you might need to pay for using the elevator, basement cleaning, etc.
Study fees
Public universities are free for EU citizens. You will have to pay approximately €18 per semester to the Student Union. €726.72 per semester for students from third countries. Plus €18 per semester to the Student Union.
Private universities are more expensive. The price depends on each University and program you choose. However, be ready to pay approximately €10 000-12 000 per semester.
Health Insurance
Health insurance depends on the amount of time you will be spending in Vienna.
Public insurance costs 58.39 EUR giving you basic level coverage. Thus, we encourage you to think about the private insurance offered exclusively by our partners: FeelSafe It is an insurance tailor made for international students, offering a better price, service, and coverage! Plus, you will have the opportunity to get in touch with English speaking doctors 24h a day.
To learn more about insurance, visit our step Health Insurance in Austria.
Public transport
Good news is that Vienna is a city where a car is not needed. The public transport system is excellent and a lot of important places are within walking distance. In addition, renting a bike is cheap and available around the whole city.
The best thing to do is to buy a semester ticket:
Summer semester, starts from February 1st to June 30th 
Winter semester, starts from September 1st to January 31st
It will cost you around €79 per semester. If you live outside Vienna, you will have to pay around €150 per semester ticket.
Groceries
Grocery expenses depend on the store of your preference. Hoffer is one of the cheapest supermarket chains. You can spend around
€100-150 per month. Around the same goes for Billa. Spar however, will cost you around €150-200 per month.
Nevertheless, prices will depend on your preference and monthly budget. Here is a short list of prices with an example grocery basket: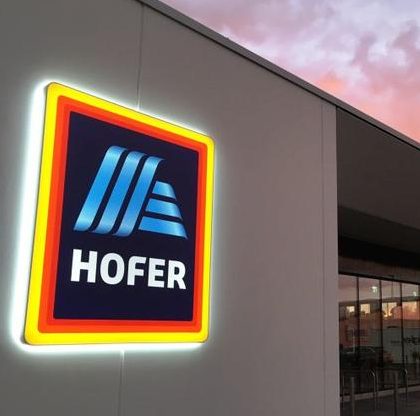 Bread: €1.50-3
Milk: €1-2
Yogurt: €0.35-1
Ham/wurst: €2-5
Frozen pizza: € 0.80-6
Salad: €0.80-1.50
Small box of fresh tomatoes: €2-3
Small box of fresh apples: €2.50-4
Rice: €1.50-2
Eggs: €2.80-3.50
Sweets: €2-5
Going out
Clubs
Great news!! There are many clubs with NO entrance fee. However, some of them will charge you approximately €10.
Prices for drinks will depend on your taste and the club of your preference.
Here is a short drink list with approx. prices:
Beer: €3.20-5
 Softdrink: €3-5
 Cocktail: €3-10
 Longdrink (Vodka Red Bull): €3-6 
Restaurants
Many restaurants offer lunch-deals: approx. €7 incl. soup
Regular meal: approx. €8-10
Cafés
Snack: €4-13
Coffee: €2.20-5
Breakfast: €5-13
Taxi
Starting price for taxi starts with €4.20. For 15 min ride you will pay €15, for 30 min – approx. €25.
Clothes
You will find most popular clothing stores in Vienna: H&M, Zara, Bershka, Mango, Forever 21, Diesel, Nike, etc. One of the most popular shopping streets is Mariahilferstraße.

Sports
If you want to do some sports in Vienna, you can easily find the nearest fitness club online. Prices are very different and depend on the club (with or without swimming pool, sauna etc.) 
Be ready to pay between €10-100 per month.