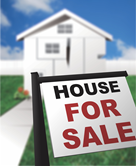 When you're completely settled in and ready for your long-term stay, you will realize that most people won´t want to share their apartment with anymore and therefore really have a place for their own. We don't think that this topic needs more introduction on what private housing is, so we will just tell you how you can find a private flat below.
Real Estate agents
From our experience it can be a good investment to work with a real estate agent who not only shows you the flat, but also supports and guides you through the entire process – so make good use of it! Use the experience of the agent to find your perfect flat, to help you set up and sign the contract and, what more important, to avoid scams. Some landlords try to take advantage of the fact that you don't know the local market and maybe don't speak German.
We have successfully worked with the company Real Immo Wien. Just tell them that you are coming from FeelsLikeHome and they will match you with an English-speaking real estate agent who is specialized in working with international students.
Search yourself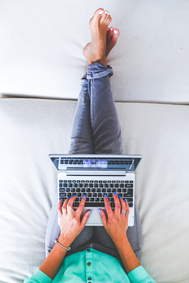 Most flats in Vienna are rented through real estate agents, but you can always search for privately rented flats yourself. As mentioned above, searching without the help of a real estate agent or other trustworthy intermediary can be a little risky. However, there are some great privately rented flats on the market as well. If you are willing to suffer owners calling you to say that the apartment is already rented, and if you are careful, you can stumble upon some great finds!
You can look for apartments in the newspapers (and their online versions) or on the internet in general. For a newspaper search, we recommend Die Presse, Kurier and Der Standard, especially the Friday editions because they contain the largest selection of housing ads. If you don't want to buy all of these newspapers, you can visit a typical Viennese café and combine business with pleasure by ordering a coffee and a piece of Sachertorte.
If you prefer a more modern searching style, you can look for an apartment on the internet. The previously mentioned newspapers also have searchable housing offers online. Furthermore, there are several platforms specialized in housing, as well as plenty of useful facebook groups.
Don't forget to tell all of your friends about your search! Sometimes this will bring vacancies to your attention that are not advertised yet. It might take some time, but usually the best apartments are obtained through personal relations.
www.derstandard.at
www.kurier.at
www.bazar.at
www.dermarkt.at
http://www.jobwohnen.at/wohnungen
www.immodirekt.at
http://www.wg-gesucht.de/
http://www.willhaben.at/iad
http://www.findmyhome.at/
http://www.immobilien.net/
http://www.flohmarkt.at/
www.housinganywhere.com
Useful Facebook groups where people post about the flats or rooms they rent are:
– Wohnungen und Zimmer in Wien/ Rooms and Appartements in Vienna
– Wohnungen in Wien privat zur Vermietung
– Ich brauche bzw. habe eine Wohnung Wien